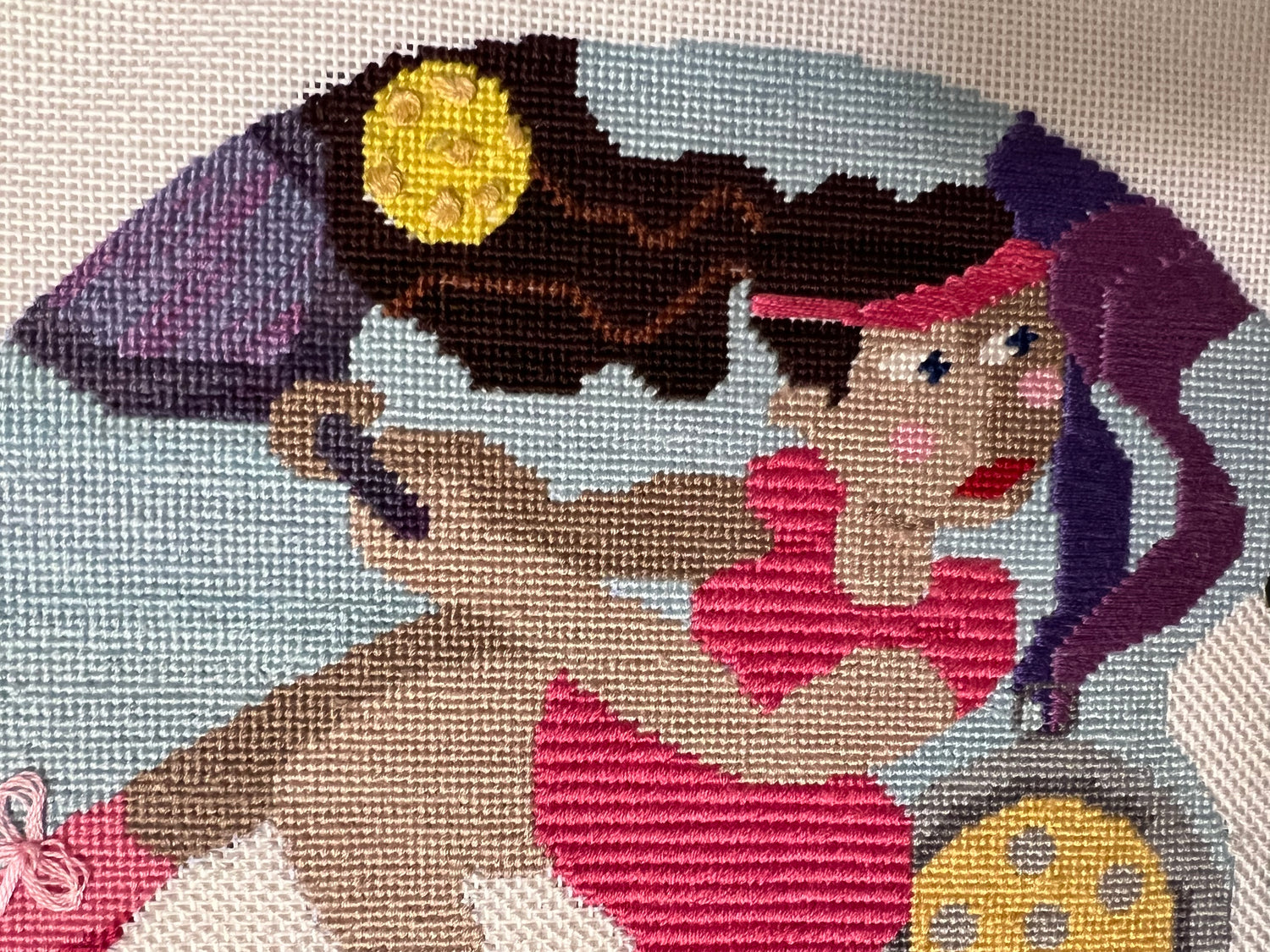 We are bringing PICKLEBALL to NEEDLEPOINT.
The high quality canvases are for players new to needlepoint, expert and everyone in-between.
Stitch as you wait for your turn at the park or rec center, at competition, or watching Pickleball Programs.
Consulations, color charts, and stitch suggestions for any canvas and threads purchased free of charge.
Shop Now
Cool Gal Bookmark

Exclusively Sold at ARTNEEDLEPOINT.COM

$79

Pals Bookmark

Exclusively Sold at ARTNEEDLEPOINT.COM

$79

Sassy Bookmark

Exclusively Sold at ARTNEEDLEPOINT.COM

$79
WIN

Exclusively Sold at ARTNEEDLEPOINT.COM

$128

Tapping Paddles

Exclusively Sold at ARTNEEDLEPOINT.COM

$128

Shop Now

Champion

Exclusively Sold at ARTNEEDLEPOINT.COM

$128

Pickleball

Exclusively Sold at ARTNEEDLEPOINT.COM

$128

Ready To Play

Exclusively Sold at ARTNEEDLEPOINT.COM

$128

Shop Now

Dinking

Exclusively Sold at ARTNEEDLEPOINT.COM

$128

Shop Now

Winners Podium

Exclusively Sold at ARTNEEDLEPOINT.COM

$168

Teamplay

Exclusively Sold at ARTNEEDLEPOINT.COM

$168

Joy Of Pickleball

Exclusively Sold at ARTNEEDLEPOINT.COM

$168

Addicted to Pickleball

Exclusively Sold at ARTNEEDLEPOINT.COM

$168

World Pickleball

Exclusively Sold at ARTNEEDLEPOINT.COM

$168

Princess & The Devil

Exclusively Sold at ARTNEEDLEPOINT.COM

$128

Needlework Magnets

Magnets for your needlepoint

Shop Now
Vendor:

Regular price

Sale price

$99.00

Unit price

per

Vendor:

Regular price

Sale price

$99.00

Unit price

per

Vendor:

Regular price

Sale price

$99.00

Unit price

per